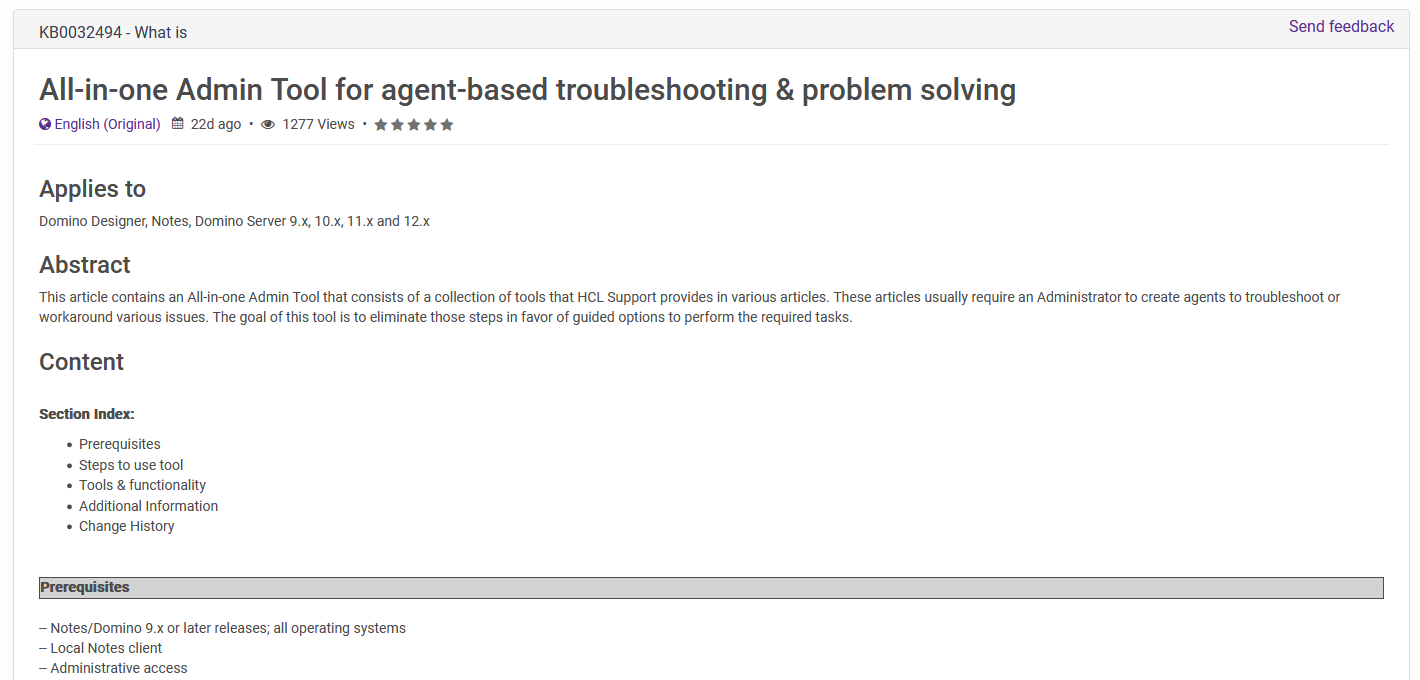 OpenNTF publica la versión 1.4 de su herramienta All-in-one Admin Tool for Notes/Domino
OpenNTF ha liberado una nueva versión de su herramienta de ayuda a la administración para Notes/Domino.
El webinar de presentación esta disponible de OpenNTF.org está disponible para descarga: ENLACE 
Descripción: HCL Support KB
Consiste en un conjunto de pequeño scripts y herramientas para solucionar problemas que surgen en la administración de buzones y servidor.
El desarrollo de pequeños script es una práctica habitual de cualquier administrador de HCL Domino para solucionar casos especiales a cada usuario.
Esta NSF recompila los casos más comunes.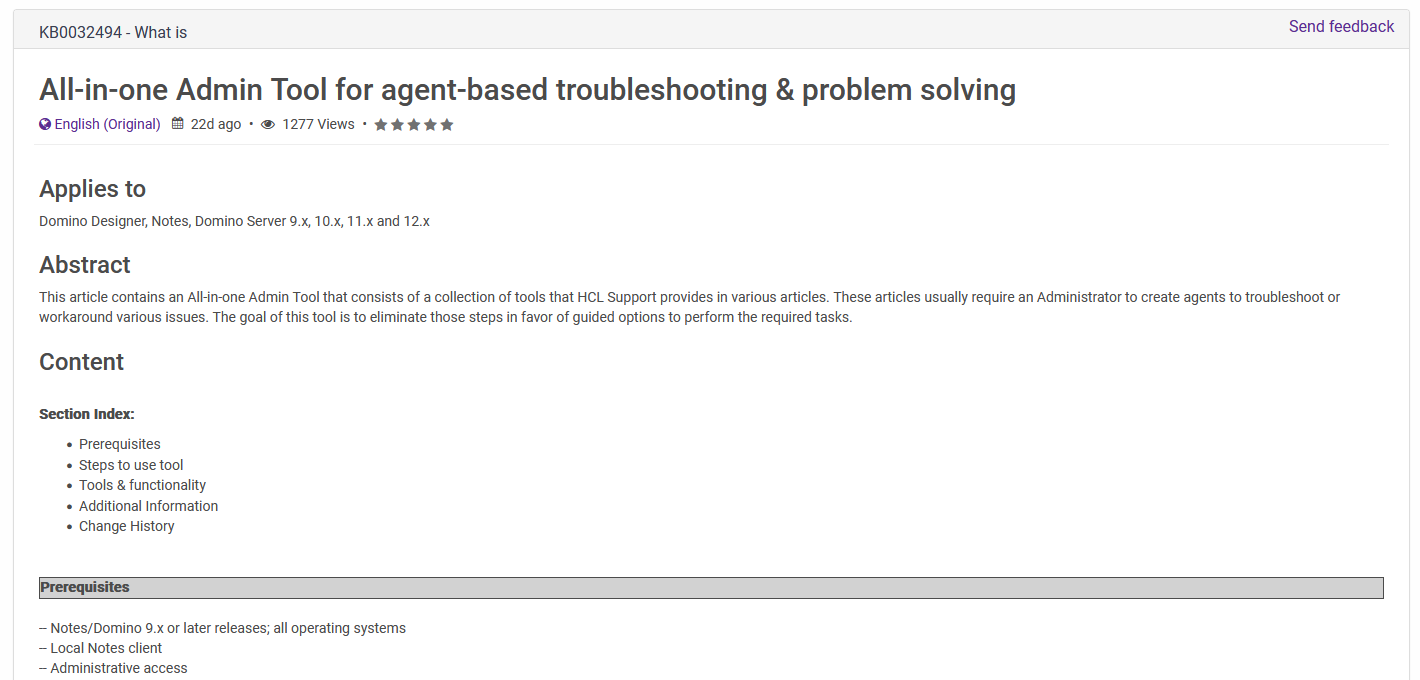 Lista de funciones.
Remove Profiles Tool

Tool to present a selectable list of profile documents for removal from a database. IMPORTANT NOTE: Do not use this tool to remove the OOO profile.
For more information about this tool, see the "Additional Information" section below
Out of Office Diagnostic Tool

Troubleshoot issues with Out of Office functionality.
Prohibit Design Element Tool

Copy Database Tool

Create a LotusScript, document-level copy of a mail database
Rebuild Mail Database Inbox

Rebuilds a mail database Inbox, which may become necessary due to corruption or the accidental removal of documents from a folder.
Edit Database ACL

Given a list of mail databases this tool will set the ACL entry for the mail file owner to editor, designer, or manager
Find Duplicate Templates

Locate duplicate templates on a server and provide comprehensive list of duplicate templates, identifying which ones are the original
Disable Background Agents

Given a list of mail databases this tool will enable or disable all background agents in a database by editing the database property "Disable background agents for this database".
This tool leverages C API functions and allows you to edit a property is not accessible via LotusScript
Create Mail Database Spreadsheet

Given a server name in your organization this tool will gather your specified mail database attributes and create a Comma Separated Value (CSV) file to be opened and manipulated in spreadsheet format.
Document DXL Export Tool

Export a select document to XML format to analyze it at a more granular level
Fix Duplicate Folders

Fix for duplicate folders.
Log Analysis

Tool to search given list of text files for particular string and output to a text file
Mail Database Search

Delete Document

Ability to remove a document given if you know the NoteID of the document
Edit Mail Rules

Visually inspect Mail Rule Documents versus orphaned Mail Rules in the calendar profile document and ability to remove orphaned rule from calendarprofile document